FOUNDER AND OWNER GEORGE ANDROS AKA GEORGIE PORGIE
CELEBRATING 30 YEARS OF INCREDIBLE MUSIC!
G MUSIC LTD. / MUSIC PLANT GROUP, KNOW TO MANY AS I AM HOUSE TODAY IS BIGGER AND BETTER THAN EVER!
AFTER 30 YEARS OF HARD WORK THIS COMPANY BASED OUT OF CHICAGO IS THE LONGEST STANDING DANCE LABEL IN THE WORLD! MUSIC PLANT HAS NOT ONLY GROWN TO BE ONE OF THE LARGEST DANCE LABELS IN THE WORLD, BUT HAS LAUNCHED AN EMERGING TV SHOW DIVISION. THIS DIVERSITY SHOWS THE STRENGTH OF A COMPANY COMMITTED TO PRODUCING AND RELEASING GREAT MUSIC IN VARIOUS GENRE AND FORMATS!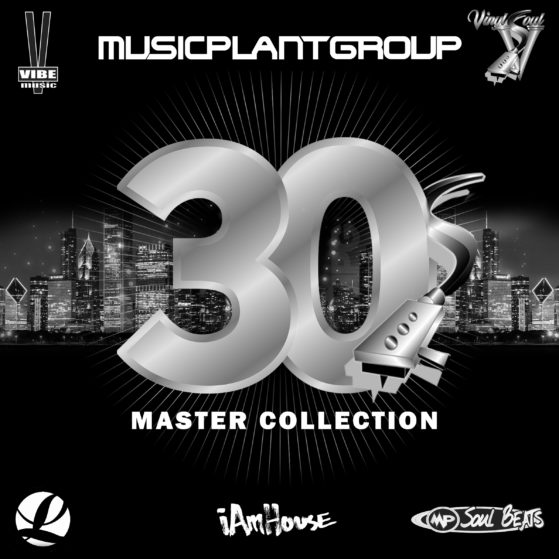 LAUNCHED IN MARCH OF 1993, AS A MANAGEMENT COMPANY WITH LABEL, PRODUCTION AND DISTRIBUTION ARMS, MUSIC PLANT HAS RELEASED WORLDWIDE HITS SUCH AS: "LOVE IS GONNA SAVE THE DAY", "LIFE GOES ON", "SUNSHINE", "I BELIEVE", "CAN YOU FEEL THAT SOUND", – " YEA YEA YEA," GEORGIE PORGIE, "JUMP (INTO THE DEEP END)" AND "LOST YO MIND"-PEPPER MASHAY, "LOVE VIBRATIONS"- GEORGIE PORGIE, BARBARA TUCKER, "LOVE ONE ANOTHER"- DJ Q AND BARBARA TUCKER- "WORK THAT BODY"-HELENA PAPARIZOU, "HARVEST FOR THE WORLD"-TERRY HUNTER, "TEENAGE WASTELAND"-TERI BRISTOL, "YOU BRING ME JOY"- MEECHIE,-"BABY I'M YOURS"-LINDA CLIFFORD, "KEEP ON KEEPIN' ON" AND "JOY" -SUZANNE PALMER, THAT HAVE HAD INTERNATIONAL CHART, BILLBOARD DANCE CHART AND RADIO POSITIONS THAT HAVE SOARED TO #1. THE SUCCESS OF THE RECORDS THAT ARE RELEASED THROUGH MUSIC PLANT GROUP ALONG WITH IT SUBSIDIARIES LABELS SUCH AS I AM HOUSE, VIBE MUSIC, VINYL SOUL, LIVE, MP SOUL BEATS, SIRENIA, MUSIC QUEST WITH THE PRODUCTION, REMIX AND WRITING ABILITIES OF THE TEAM WHICH CONSISTS OF GEORGIE PORGIE, DJ GLENN FRISCIA, DJ LUIS SANTIAGO, DJ VAL, DJ ROCKY B, DJ Q AND ROLAND & BROTHER RICH SHOWS WHY THE COMPANY HAS MAINTAINED GREAT FLAVOR, AND SUSTAINED LONGEVITY. THEIR DISCOGRAPHIES LISTS MAJOR ARTISTS SUCH AS MICHAEL JACKSON, KRISTINE W., DINA CARROL, MARY J. BLIGE, CRYSTAL WATERS, ZHANE, ELVIS CRESPO, ENRIQUE IGLESIAS, INDIA, SPICE GIRLS, R. KELLY AND THE LIST GOES ON.
MUSIC PLANT ARTISTS HAVE MADE A HUGE IMPACT AROUND THE WORLD! WITH ALL THIS SUCCESS AND AWARDS VERY EARLY, THE COMPANY FOUND THAT IT NEEDED TO CREATE THEIR OWN PROMOTIONAL, RETAIL, VIDEO AND GRAPHIC DEPARTMENTS FOR THE MANAGEMENT AND LABEL ARMS. THEY SOUGHT OUT DIFFERENT TALENT IN CHICAGO, NEW YORK AND THE WORLD, REALIZING THAT THE BEST PEOPLE FOR THE PROMOTIONAL AND RETAIL JOBS WOULD BE SOME ONE WHO BELIEVED IN THE COMPANY AND IT'S DREAM. TODAY THEY HAVE THE BEST OF THE BEST IN THE BUSINESS DELIVERING HITS TO THE WORLD!
MUSIC PLANT IS MORE THAN JUST ANOTHER INDIE LABEL LOOKING TO RELEASE QUANTITY. THERE IS DEFINITELY BEEN A LONG-TERM PLAN AND A COMMITMENT FOR BREAKING QUALITY ARTISTS, PRODUCERS, SONGWRITERS, AND REMIXERS, THE MUSIC PLANT GROUP HAS CONTINUED TO BE A PLAYER IN THE MUSIC INDUSTRY BECAUSE IT HAS SUSTAINED THE POWER TO MOVE YOU WITH THEIR MUSIC! 30 YEARS SAYS IT ALL!!!